Though one might think that makeup and cosmetics are recent initiatives, evidence from ancient Egypt shows that makeup has been in existence for more than 5000 years. In a time where all daily lifestyle was primitive in all other areas, ancient Egyptians, due to years of practice and makeup applications, ancient Egyptians were already renowned for being skillful makeup artists in the ancient world. They often applied to their lips, eyes, and skin for fashion, religious, and medicinal purposes.
Early Greek traders who visited Egypt were astonished by the sophistication and precision with which Egyptians took care of their skin and beautified their bodies. They remarked that almost everyone was wearing makeup, even in public places. This shows the significance of makeup of the ancient Egyptian society. The usage, applications, and creation of makeup materials were taken very seriously, and they could even reflect the socio-economic background of individuals in ancient Egypt. This article shall talk extensively about Ancient Egyptian Makeup and why they were important to the ancient Egyptians.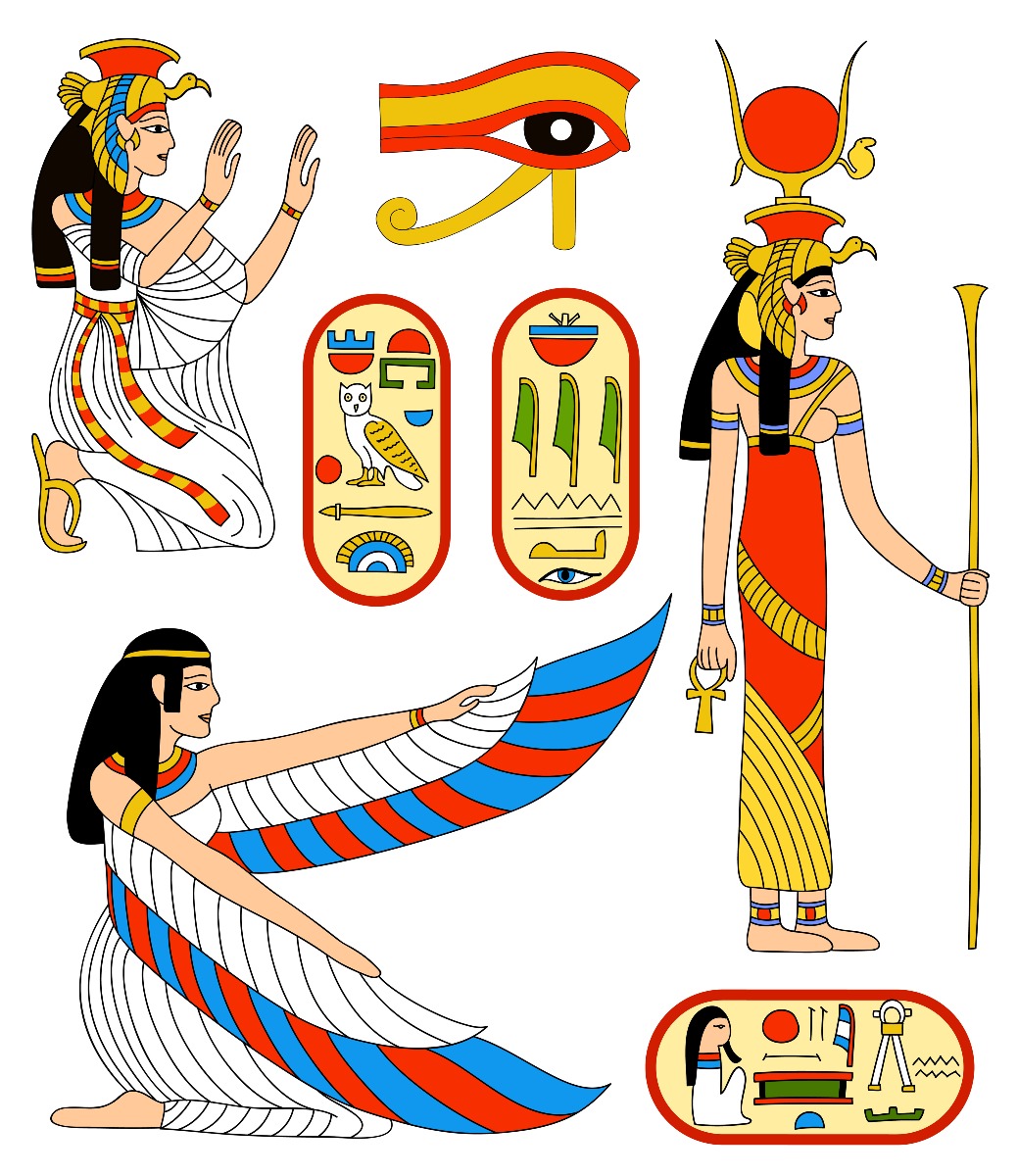 Who Could Wear Makeup in Ancient Egypt?
Everybody could wear makeup! Makeup in ancient Egyptian society was considered a crucial part of their dressings. Men and women of all socio-economic classes wore makeup. The only distinguishing factor between men's and women's makeup was that men's makeup was simple while women's was often a heavier and more complex makeup. Ancient Egyptian women put more effort into preparing their skin and selecting makeup materials to use on their bodies.
Even the dead wore makeup. Before a corpse is mummified, makeup is often applied to the body to keep it attractive in the afterlife. Recent archeological evidence also shows that makeup was also used on statues of gods and other legendary figures.
The materials used for makeup, however, reflected the social background of an individual. For example, while the nobility and the royal family could afford expensive makeup materials such as lead, bronze brushes, and khol, the peasants opted for cheaper and more available materials such as red clay.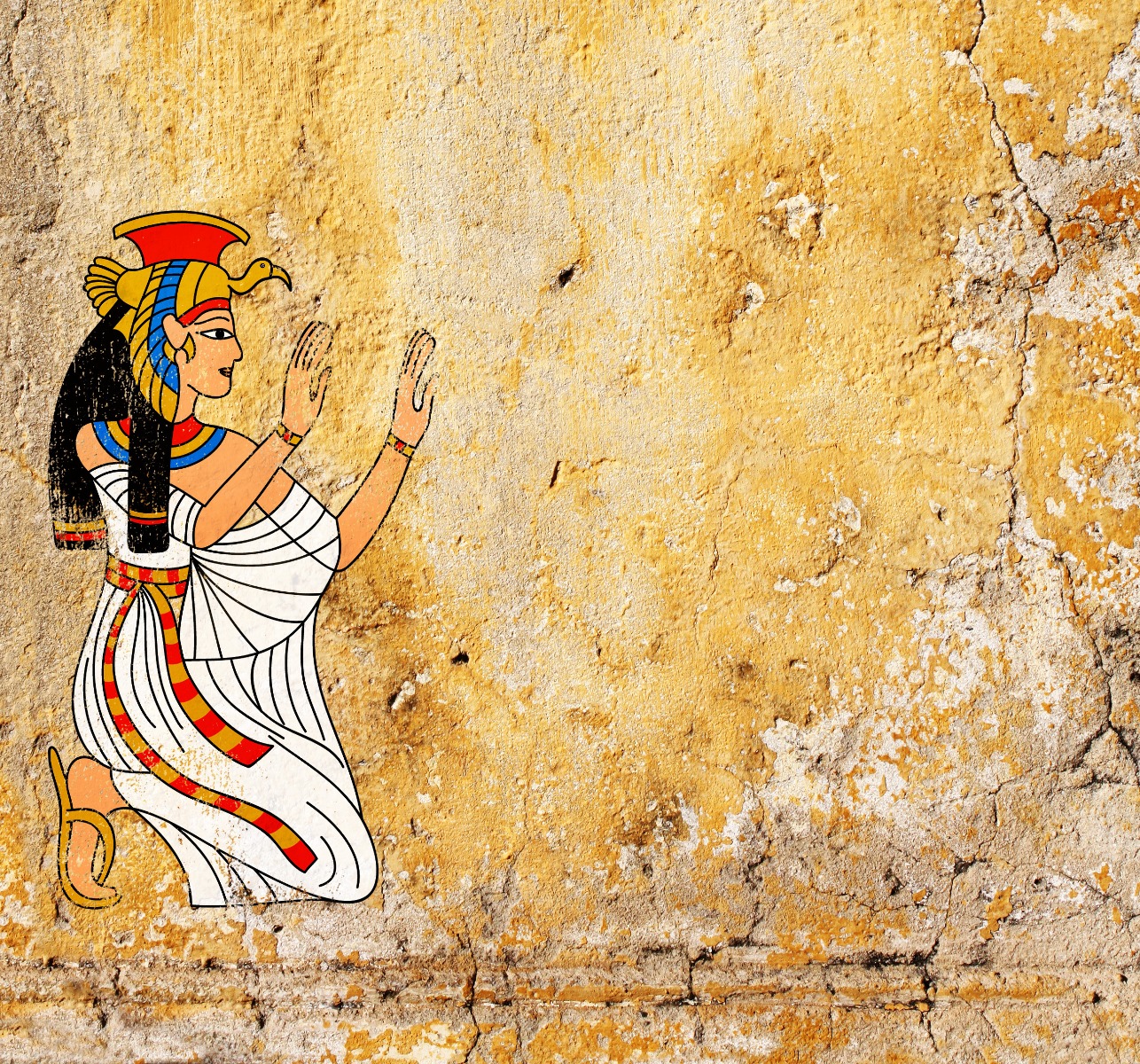 Importance of Makeup to Ancient Egyptians
Makeup was worn for a lot of purposes, one of which is fashion and style. To beautify themselves, they used a lot of materials that are still considered to be fashionable today.
Jewelry, luxurious cloth designs, among other things, were used in beautifying their bodies. Makeup was thus an essential part of their dressings. For instance, wealthy Egyptian women tanned their skin to show their social status since tanned skin in ancient Egypt was a sign of aristocracy and wealth.
Another important function of makeup to ancient Egyptians was its role in religion. Often Ancient Egyptians put on makeup because they believed it could protect them from the destructive energy of evil spirits and evil gods. Statues of gods and tomb seals were also painted with makeup.
Makeup also served the medicinal purposes of the ancient Egyptians that used them. Most ingredients used in creating this makeup had anti-bacterial medicinal properties and helped Egyptians keep their skin firm and bacterial-free. The makeup uses as eyeliners also protected their eyes from the blazing Egyptian desert sun.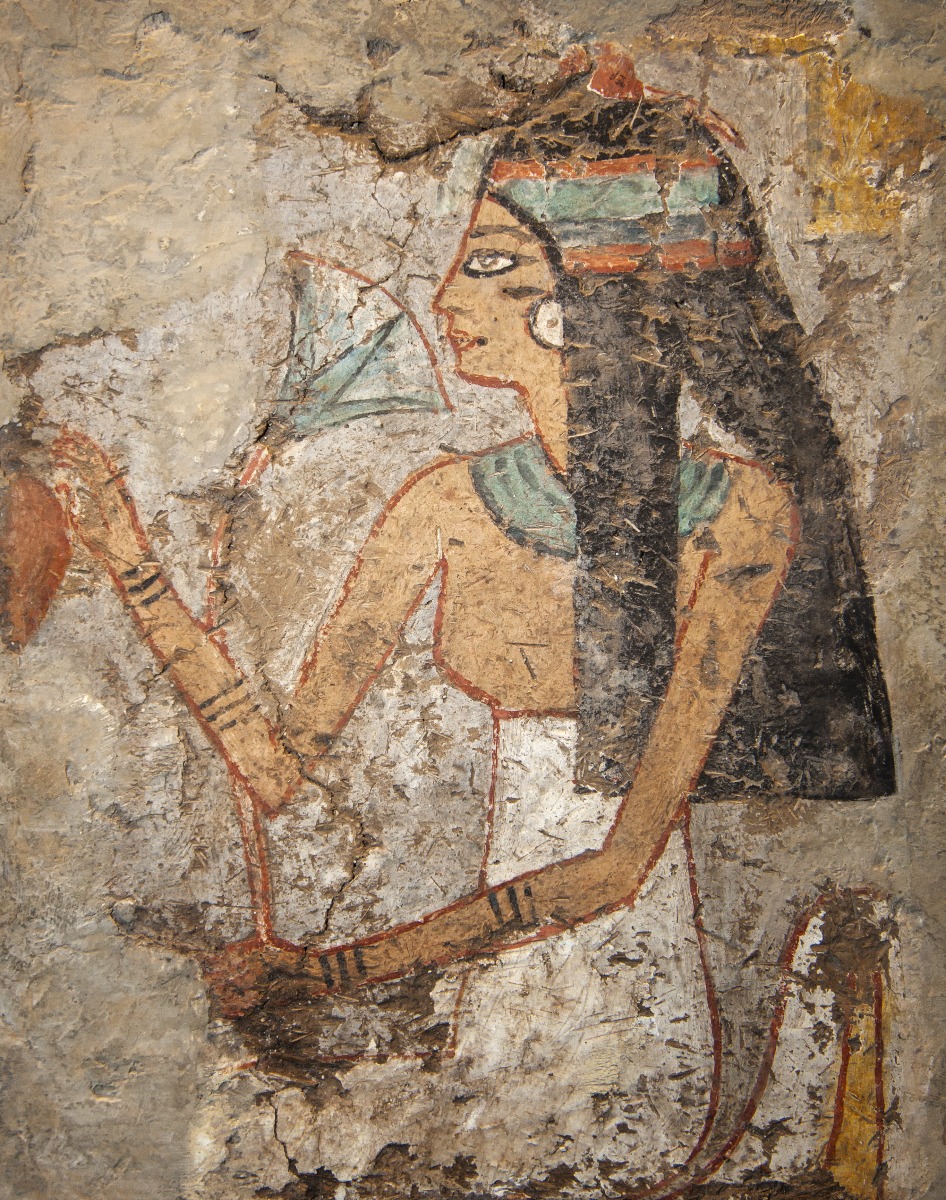 Makeup Ingredients
Ancient Egyptians used various materials to make their makeup, but of all these materials, Khol and malachite powder were probably the most important. Often, the nobility used other luxurious and rare items for their makeup. For example, Cleopatra's iconic red lipstick was made from flowers, red ochre, fish scales, crushed and, carmine, and beeswax. Sometimes colorful crystalline wings of scarab beetles were crushed and applied as eye glitter to the eyes. The use of these beetles also has crucial religious importance as they were regarded as a symbol of immortality. Red ochre was also extensively used by Egyptians to add color to the cheeks; the ochre is often burnt before to improve its red appearance. Other makeup materials include henna (made from the henna plant and used majorly for nail painting), crushed charcoal, and oils extracted from lilies.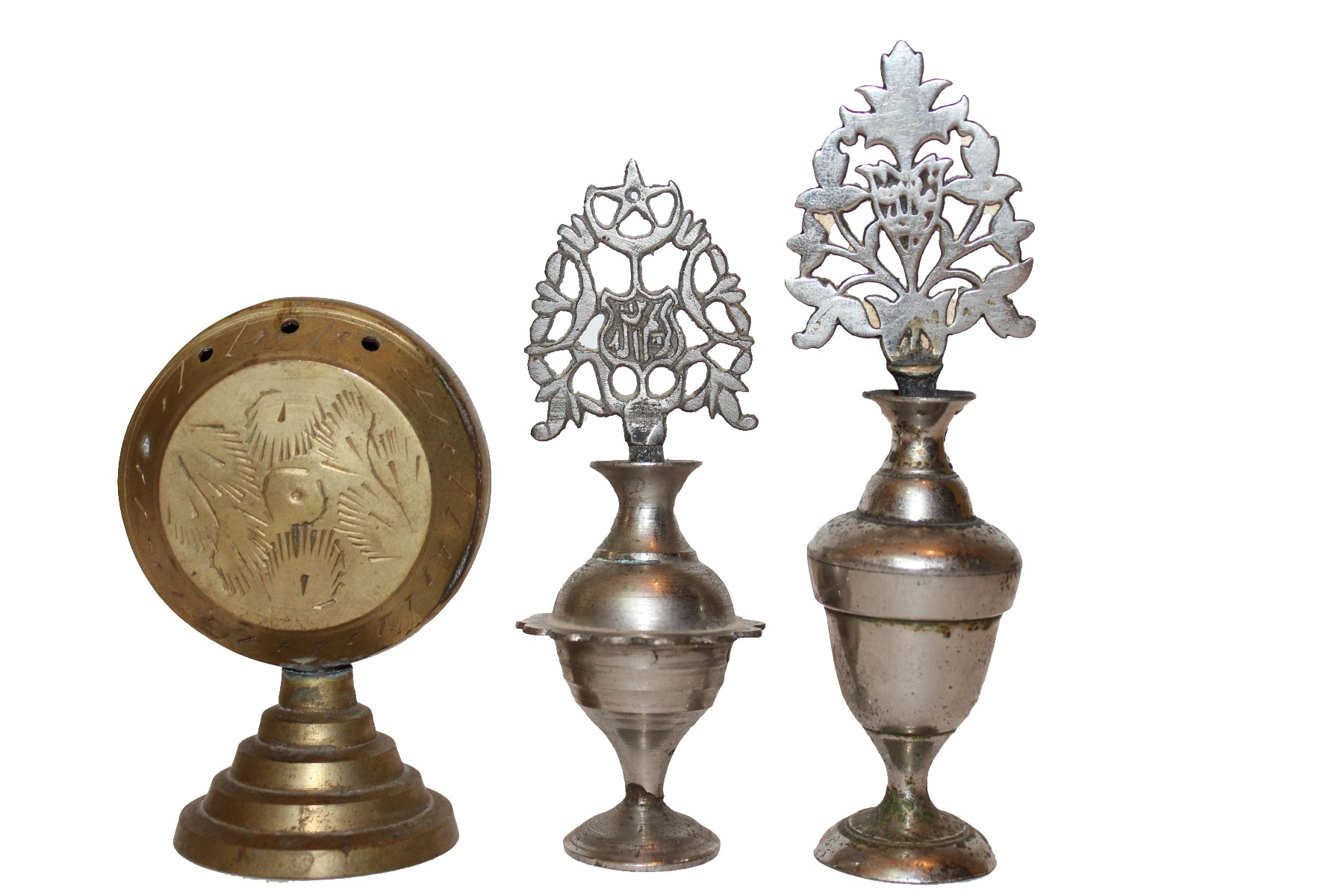 Makeup Tools
One of the most effective ways of distinguishing between the rich and the poor in Egypt was to examine the tools and materials they used to keep and apply their makeup. The citizens with high socio-economic status usually had their makeup kept in beautiful bronze or even silver containers; they applied the makeup using appropriately crafted ivory brushes that made the applications of the makeup ingredient simple and effective.
On the other hand, people of poor socio-economic status usually used wooded or clay containers to keep their makeup ingredients. They applied these ingredients using wet wooden brushes they crafted themselves.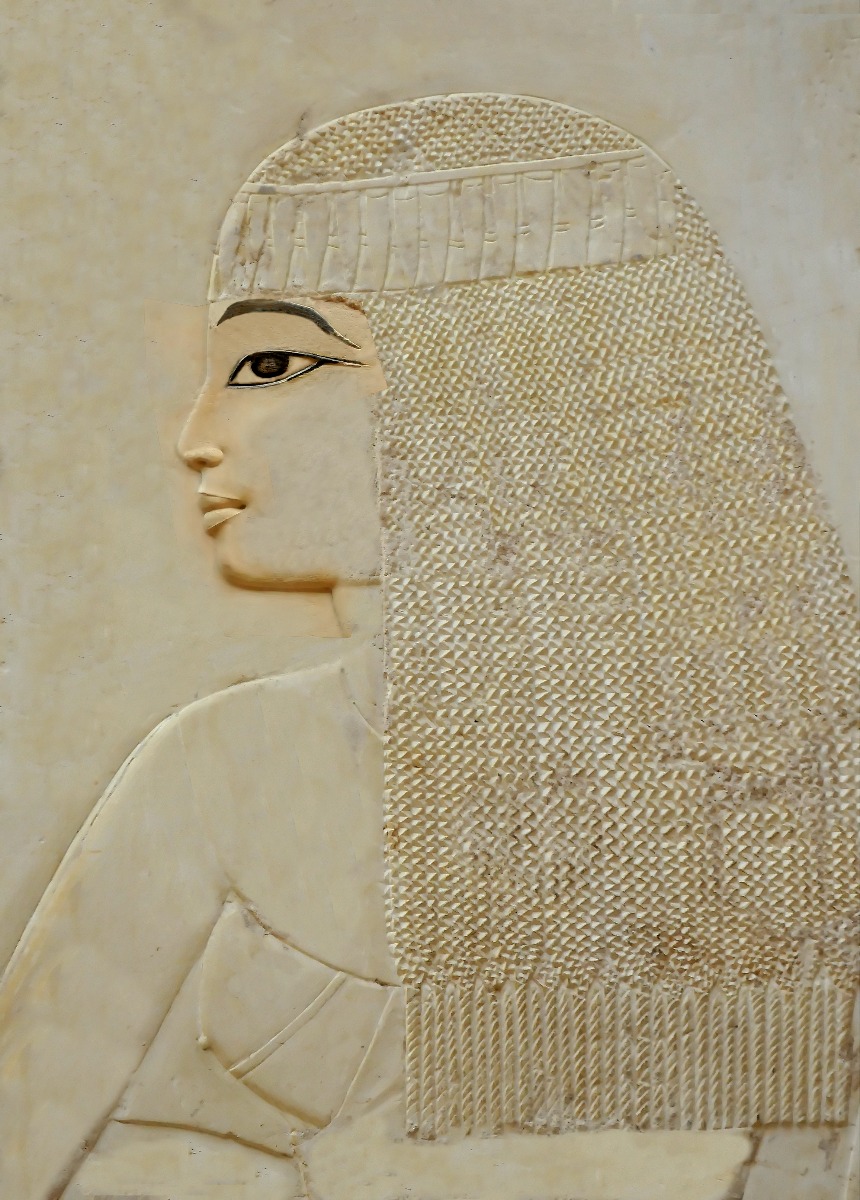 Making up the Eyes and Face
Khol is a black substance that was often ground into a fine powder and then applied to the eyebrows in an almond shape. They were also applied to the eyelashes. On the other hand, the green malachite was applied to the eyelid and under the brow bone to serve as eye shadow. Beeswax is sometimes mixed with these powders to make it last longer.
When these two major materials are not available for most peasants, dry red clay was often improvised to serve the same purpose. As earlier stated, crystalline wings of scarab beetles were also applied as eye glitters. Egyptians also invented a natural method of waxing with a mixture of honey and sugar. Sugaring, as it is called today, has been revived by beauty companies as a less painful alternative to hot wax. This helped to remove the unwanted hair shaft, giving them long-lasting smooth skin.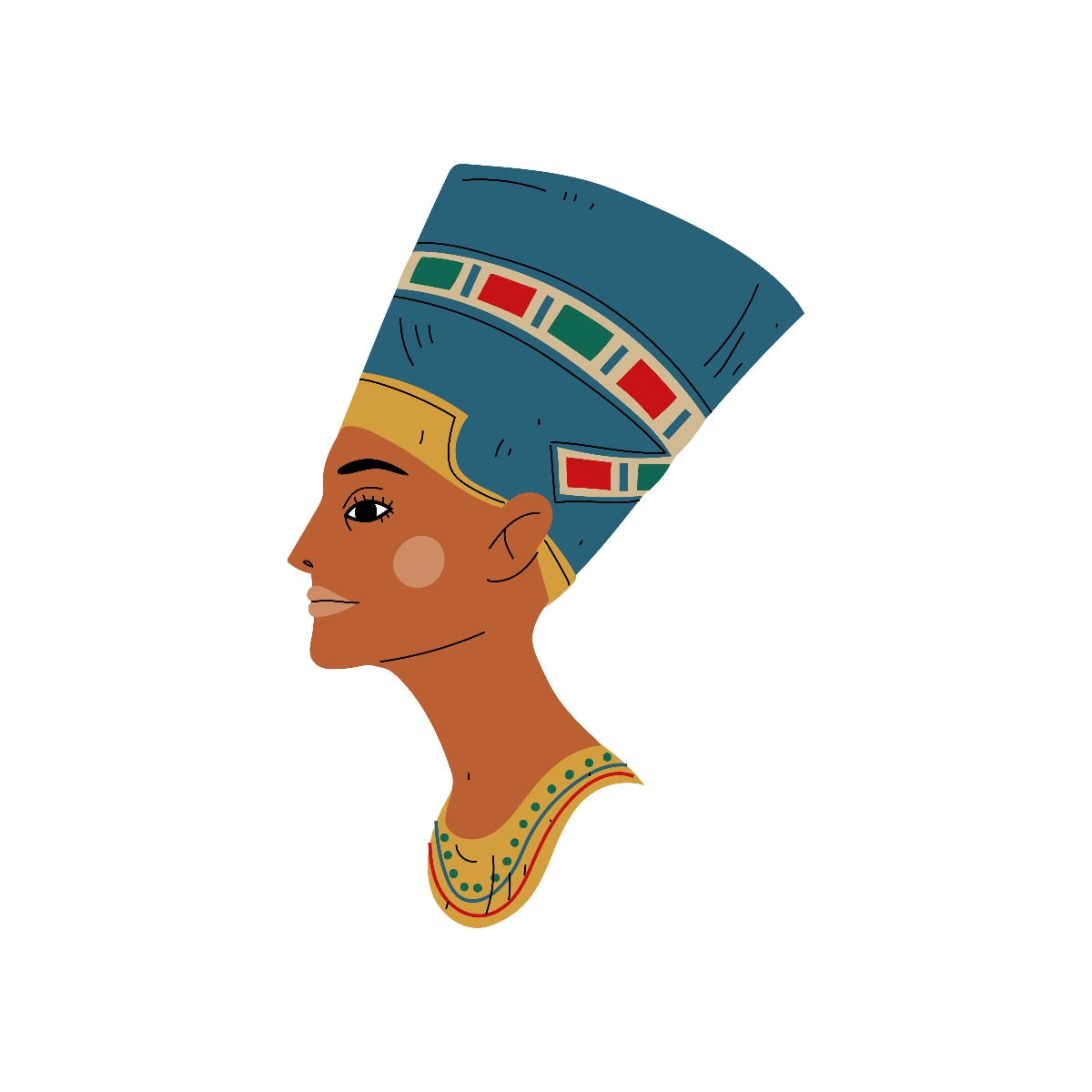 Finishing Touches
After the makeup has been applied, wealthy Ancient Egyptians usually applied, finishing touches to their dressing while getting a pedicure. They also used perfumes made from oils extracted from flowers to give themselves a lovely and attractive fragrance. Ancient Egyptians also used a form of henna to paint their nails and color their hair. The color and condition of nails have long been an indication of social status. The coloring used by Ancient Egyptians in this type of makeup was achieved by using pigments retrieved from this plant.